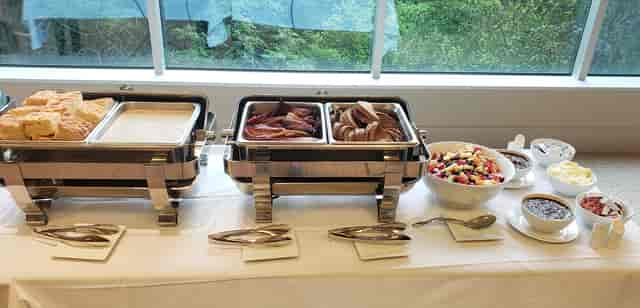 Catering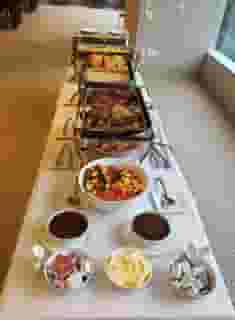 General Information
-Catering is available Monday-Friday from 7am-2:30pm 
-48 hours advance notice required for all catering orders
-$100 minimum order for delivery
-Delivery fees start at $10 within 5 miles, $15 within 10 miles, etc.
-We accept all major credit cards and cash. A credit card is required to reserve all caterings; however, your card will not be charged until the successful completion of the event.
-Menu availability is subject to change upon the discretion of Phoebe's management.
-Guest counts must be finalized no later than 48 hours before the events contracted time. Any additions or subtractions to the guest count may be subject to additional cost.
-Event cancellation may take place no later than 24 hours before the events contracted time. If the event is cancelled with less than 24 hour notice, 50% of sub-total is forfeited to Phoebe's Diner.

We will Respond to your inquiry within 24 hours
What People Say
CHRISTIE, CATERING CLIENT
first time order was such a hit with the office! can't wait to order again for brunch
SHEA, CATERING CLIENT
You all just did a big catered breakfast for us this week. I just wanted to tell you how flipping amazing the food was. I cook a bunch for my family and my wife's family so I've become a bit of a foody. I eat at places all over this town and have been here in Austin since 1972. I have to tell you that was some of the best food I've ever eaten! We had a giant taco bar from you guys and that slab bacon you all use is on a entire other level of good.
MONICA, CATERING CLIENT
The bacon though! Need I say more? The badasss breakfast package was a hit!